The Alcazaba is a mostly 8th-11th century Moorish fort on a hill overlooking the city. It was indeed noticeably cooler in the shaded palace areas compared to being out in the beating sun.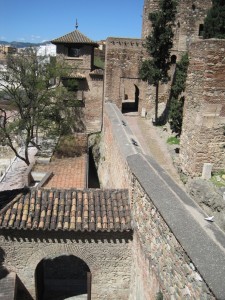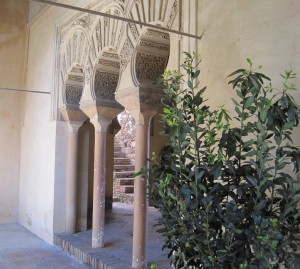 Looking out toward the Mediterranean from the fortress; note the bull ring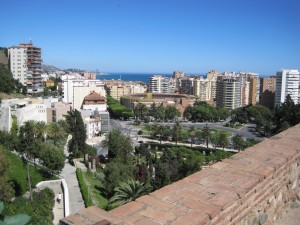 Looking back over the city away from the sea. It's pretty obvious how big the one-armed lady's one arm is and how much different the skyline would look if the other one were finished!