I have adopted a piggy! But I haven't met him yet.
Janie, Frisco's buddy, passed away a few months ago. She wasn't even sick that anyone could tell. 🙁
Well, Mr. Frisco was lonely so we found him a buddy through EARPS. Chowder is a bigger boy but it sounds like they are getting along! Mom and Dad are Keepers of the Pigs while I'm gone. Frisco likes when their doggy visits, but we figure he'd like to talk to a pig more. They even have a double pigloo.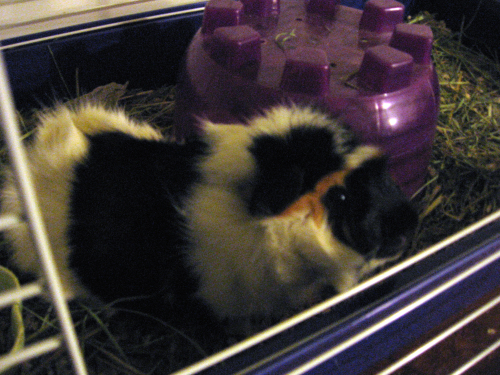 Hopefully I'll see a picture of them together soon!