I wanted a mouse to take to meetings at work, but I didn't want a black one that could be confused with everyone else's mouse. So I bought a pink one.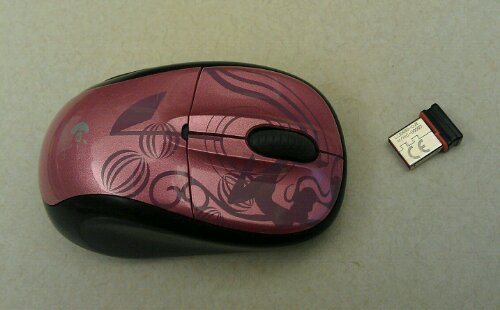 Not long after I started using this mouse I looked closely at the design. It looks like a pole dancer! It's definitely some dancing woman with quite the body and long designer arms that remind me of Barrel of Monkeys monkey arms. Soon other people came to know my mouse as the Naked Lady Mouse.
It was obscure enought that I continued to use it, but I just didn't understand the design the manufacturer chose. Then last week I rode my bike to work and when I arrived, the Naked Lady Mouse didn't work. The little receiver had cracked during my travels. Fortunately my laptop always does well on this trip! I put it in a foam sleeve but I guess that wasn't enough for the mouse receiver.
To round out the story, when I came out to my bike that afternoon, I found a friend had decorated it with a joke magnet that had previously gone undetected on her car for weeks. But everyone at work saw it on my bike right when they went in the door!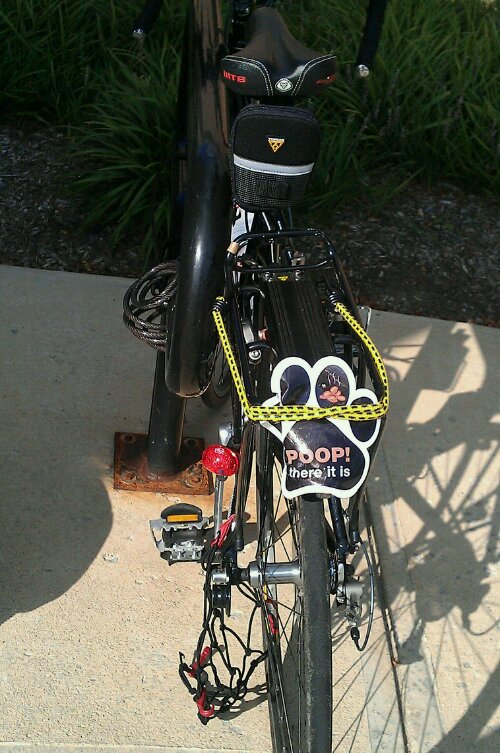 I bought a new mouse. It's the same model, but it's BLUE. No design.