The dogs are settling in, but they're still not, uh, pooping quite right, and Walter doesn't like his new food (I had to feed him on a spoon and add ketchup tonight!), and Casper is only halfway through a massive grooming project. They saw a vet in Cork on Saturday and she was from Michigan! Unfortunately, Casper's creatinine is up. Hopefully it's just due to stress and dehydration from the travel and new home. At least the American vet was cool with selling me a bag of fluids so I can administer them at home if needed; I've heard that European vets don't really let people do sub-cutaneous fluids at home, and indeed there wasn't a charge listed in their computer system for the supplies. My shipping company was pretty firm that I couldn't bring the supplies from home.
I'm sure the dogs will be happy to see David in a few days. Meanwhile, I took Walter for a visit at Gougane Barra Forest Park yesterday, where he really wanted to chase some sheep and he practiced his mountain goat skills.
First we stopped in Inchigeelagh, primarily because it had a funny-sounding name. I also took pictures of this weird building over the river.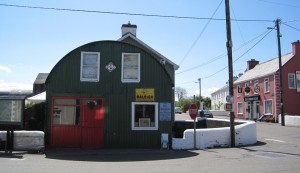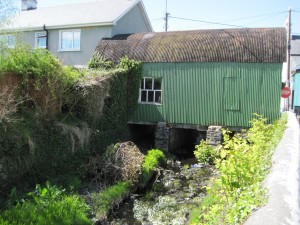 There is a church on a little island at Gougane Barra. No dogs allowed, but that's ok because we had some trails to hike.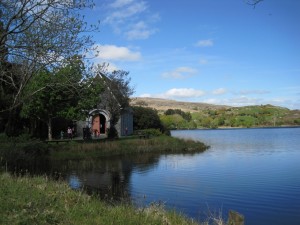 Stray sheep! They were not fond of Walter.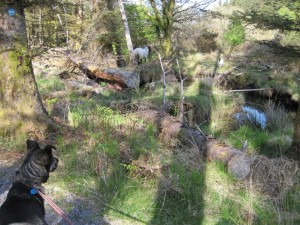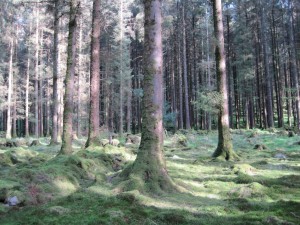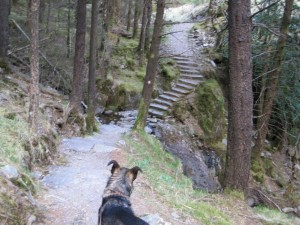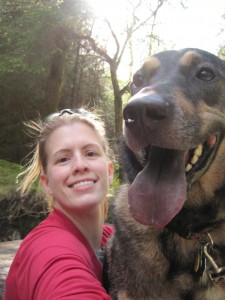 On the way home, we saw this huge bull. Walter observed with interest from inside the car.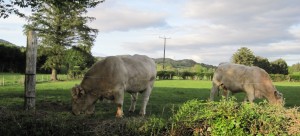 I have to admit, the road over the bridge really was narrow and shaped like this!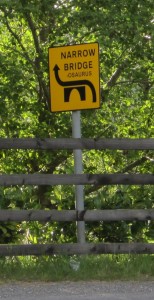 We came upon Carriganass Castle on the way home.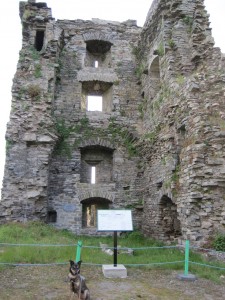 Walter has been sound asleep since we got home yesterday. I can barely get him to come eat or go outside. I guess I wore him out!
Some words that sound funny here:
Adidas (oddy-doss)
fungi (fun-ghee)
vitamin (vitt-uh-min)
fillet (fill-itt)