The dog situation still is not resolved. I'm trying to keep my mind off of it; recreated paperwork did not arrive today as expected. The !@#$ airline has no idea where the papers went after they left San Francisco. If we have to recreate it all again, it will be Wednesday before I see them. :'(
So, I will try to replay the last day in London:
Nicole and I made our semi-lazy way back into the city with another toasted cheese sandwich and our bags, which we were able to leave at the train station instead of lugging them around London. We found another vegetarian restaurant for lunch, Mildred's: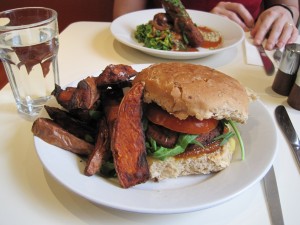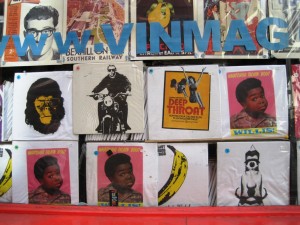 We saw these shirts and I felt I had to take a picture of Arnold for my brother.
Then we wandered a bit and lounged at Piccadilly Circus with a drink.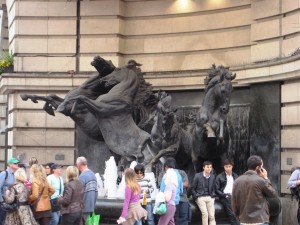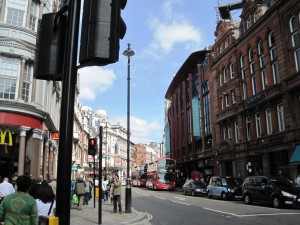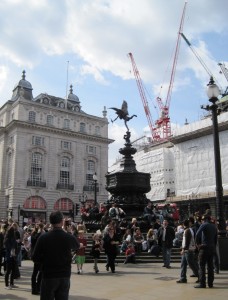 Nicole's flight was much earlier than mine, so we said our goodbyes at the train station and I went on to explore a few more hours. I went back near Buckingham and checked out Hyde Park, which has a boating pond, restaurants, cycling paths, several statues and memorials, and a whole lot of people enjoying the spring weather.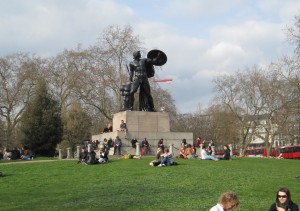 Achilles statue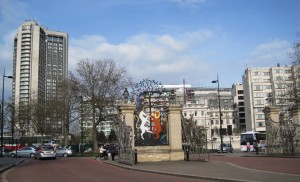 Queen Elizabeth gates
North of Hyde Park is the Marble Arch (more pics at Flickr), and then this statue for which I couldn't really find a lot of information. Hard to miss, though.

I managed to lose my subway card so I got another one and went up to Regent's Park, where I had ice cream and wandered through the water fowl protected areas; apparently there's a zoo and other things to do at the park as well, but my time was running short to explore much. After enjoying the spring flowers, I found myself in front of 221 Baker Street, and the Underground Station there, which took me back to get my bag at a different station, has little Sherlock Holmeses on the subway tiles.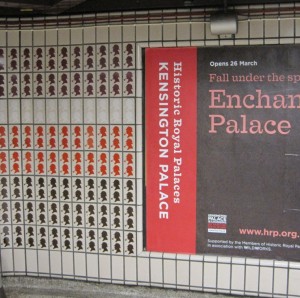 So while I spent all afternoon in the nice outdoors, pictures of the park start to look the same, and I'll end there. We had known the subway line back to the airport was closed for maintenance, so it took me something like two hours on other lines and buses to get to Heathrow, where my plane left early (and almost without me!). Who ever heard of a plane leaving early? Meanwhile Nicole's flight had been delayed for hours and she was probably still there too! I made it to Cork in an hour and had Sunday to myself. And I discovered I lost my sunglasses too.
A couple pictures from near home: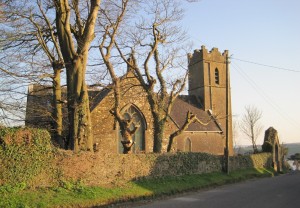 Ringcurran Church is apparently not in use anymore, except perhaps a couple times per year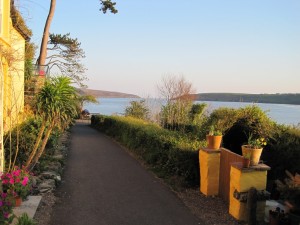 Scilly Walk takes a high path along the harbor, where two ruined forts are visible