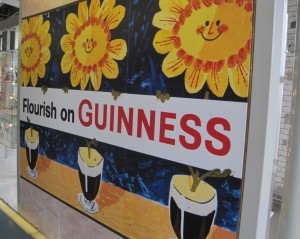 Our second day in Dublin (last weekend) included a trip to the Guinness brewery. Here's how a conversation went after seeing the old flower ad above: How do you define flourish? Then looked up fleur de lis. That's the symbol of the Three Musketeers. They were in Slumdog Millionaire: what were their names? Athos, Porthos, and had to look up the other one. Aramis, but can only think of someone in Ghostbusters… Harold Ramis!
Ireland is a country in love with its courgettes and aubergines. Now, I thought I loved zucchini and eggplant, but darn it, I'm getting tired of them. At home every token veg dish is pasta and here it's pasta with aubergines or some other variation of aubergines with courgettes tossed in for good measure. Hasn't anyone heard of BEANS? I miss beans.
There are no screens in the windows. Cheerios taste like sugar cereal here and are marketed by Nestle, not General Mills.
The letter Z is pronounced zed here. We have a lot of abbreviations and acronyms at work, so I hear zed just about every day. And I always think of General Zod from Superman II.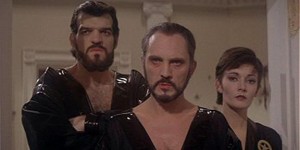 I found this handy from Wiktionary: (Latin script letter names) letter; a, bee, cee, dee, e, ef, gee, aitch, i, jay, kay, el, em, en, o, pee, cue, ar, ess, tee, u, vee, double U, ex, wye, zee/zed. But I'd also like to note that H is not aitch here, but rather haitch, so it's p-haitch at work and spelling my name includes haitch in the middle too.
I'm sure it's not dominating the US TV and water coolers like it does here, but the World Cup is going on in South Africa right now. The Irish folks at work said they would be rooting for the US since they didn't want to root for England. We get a lot of British TV so I'm seeing a lot of support for England as it is. David and I watched the England/USA match last night and I still think soccer is boring. Somehow the US is considered to have "won" even though it was a tie game. And there was this horrible buzzing noise from the crowds the whole time. Oh well, I'm going to have to live here longer to understand this one.
Some good news from the States:
California bans plastic bags
Pet-friendly license plate will be available next year in Indiana!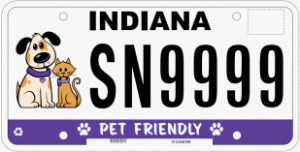 Albuquerque bans companion animal sales in pet shops: "Since the ban started, animal adoptions have increased 23 percent and euthanasia at city shelters has decreased by 35 percent."
And yes, I get almost all my news from Facebook.