I am in a mood for which I don't really have a good source. Probably just working too much and dealing with too many @ssholes. (Note my mood is cranky enough that I tolerate incomplete sentences.) Anyway, this picture is the truth and I'm glad it came up in my search. I haven't seen it in awhile. Isn't today supposed to be lucky or something? Should I buy 11 lottery tickets? I'm more likely to clean 11 litterboxes.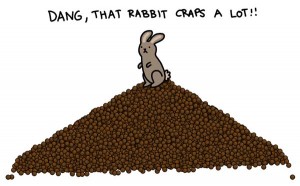 From NatalieDee.com.
Also: Emmy is still wearing her voting sticker from Tuesday.