Welcome to 2012!
First, Arliss let us live to see another year.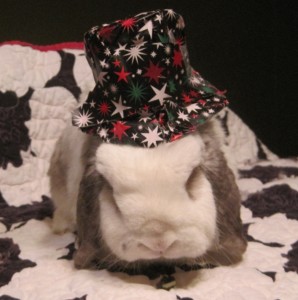 And now it's her 12th birthday!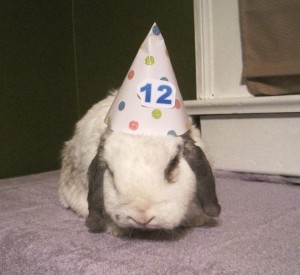 ---
I had another request for my vegetarian crock pot chili recipe, so I thought I'd post it here:
2 small to medium onions, coarsely chopped
1 pkg Boca "ground beef" soy crumbles (14 oz)
3 cloves garlic, minced
1 small can chopped green chiles OR 4 tsp diced chiles in adobo sauce OR 3/4 cup finely diced green peppers
28 oz canned diced tomatoes
28+ oz canned black, kidney, great northern, or whatever beans
8 oz can tomato sauce
1 tsp ground cumin
1+ tbsp chili powder
salt and pepper to taste
Worcestershire and paprika… I just kind of throw it in, never really measured it!
Combine all ingredients in slow cooker on high for 4 hrs or low for 8 hrs. (The crock pot is forgiving so feel free to cook longer.) You can also pre-saute the onions, garlic, and spices and then put them in the crock pot. I think the recipe is great without the Boca crumbles too, but might call for more beans that way.
I like to serve with cornbread!